Feathered Gold Stryker
Lil Dreams Galway Molly x Feathered Gold Moe
GVHS Registered #GV01738F1/GLGVHC Futurity Nominated
Colt Born 05/06/2010
***Sold - Congrats to Alan and Kimberly of Indiana***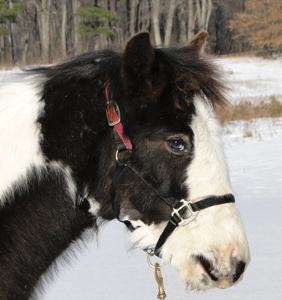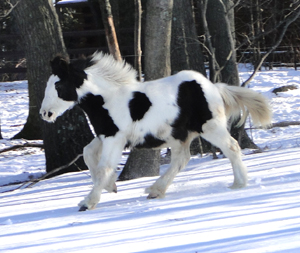 Being strikingly handsome with outstanding conformation, hair, feather, a sweet head, Stryker has what it takes to be a stunning stallion or a gorgeous gelding. Stryker's outstanding pedigree includes His Majesty as well as The Old Horse of Wales. As an added bonus he is GVHS registered and GLGVHC Futurity Nominated as well as Homozygous for both the Tobiano(TT) and Black (EE) color gene.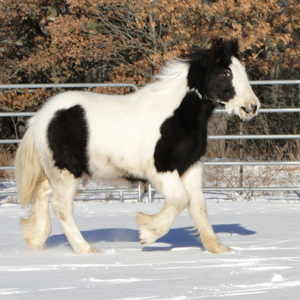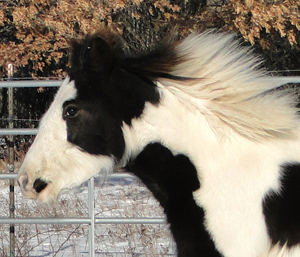 Above photos at 7 months old
Below photos at 8-10 days old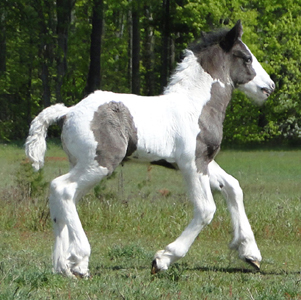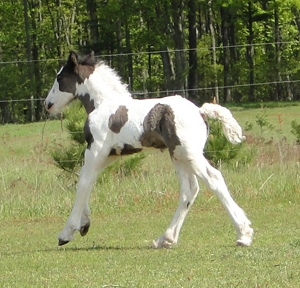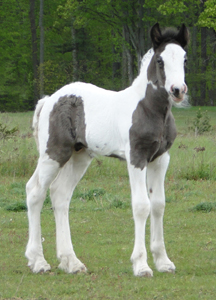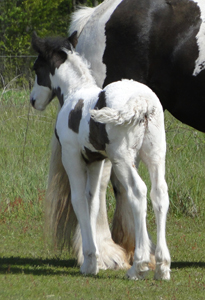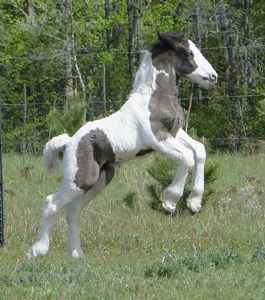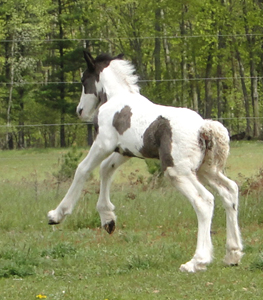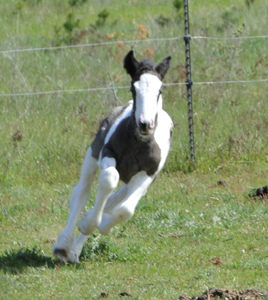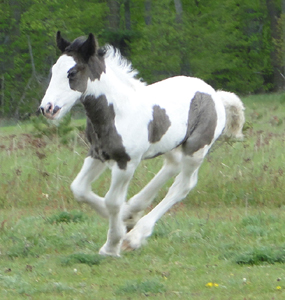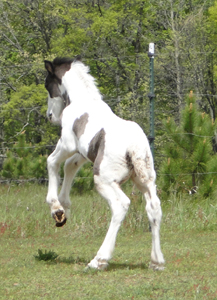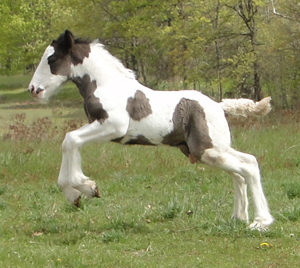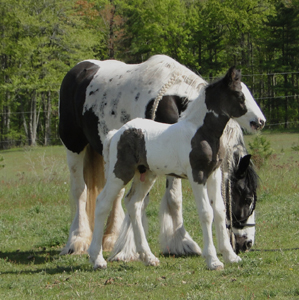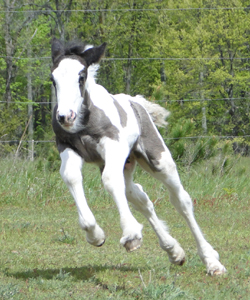 Below photos at 2 days old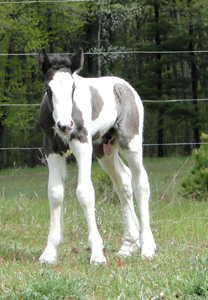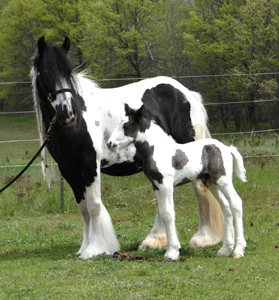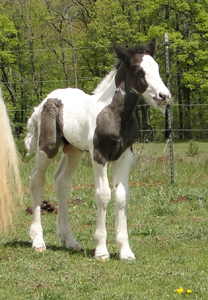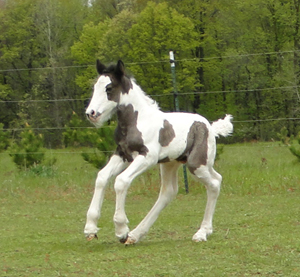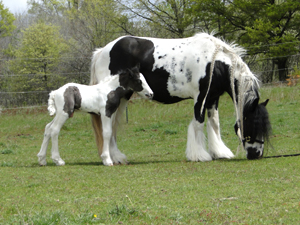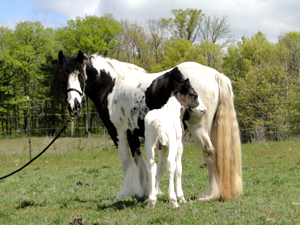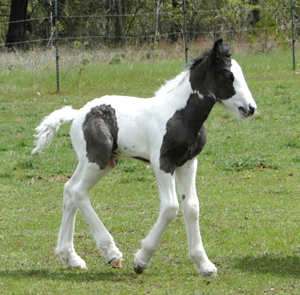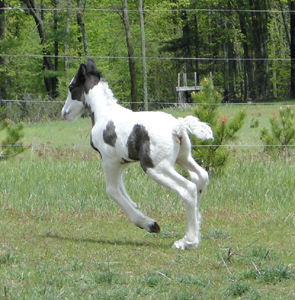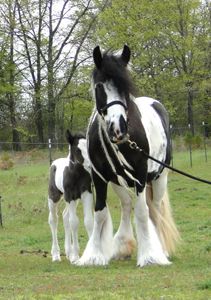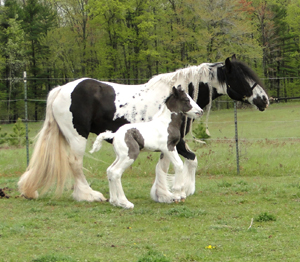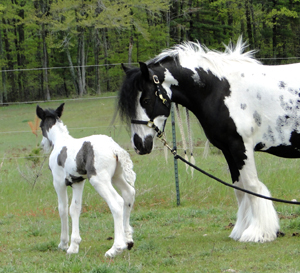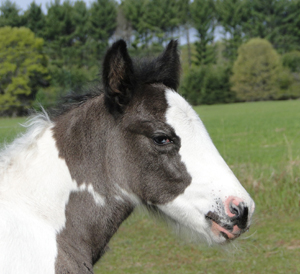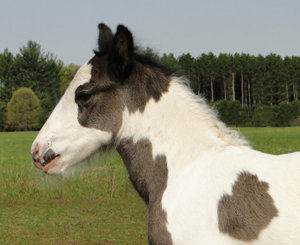 Above photos at 2 days old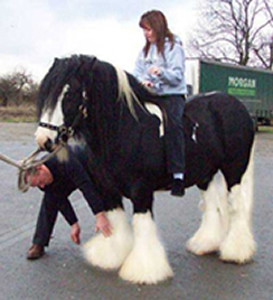 Stryker's maternal grandparents, Galway Nuala and His Majesty the King (both now deceased)
Styker's paternal heritage can be seen on Moe's page. Click here.

Home / Stallion / Mares / Geldings / Sale Page / Contact Us / Links